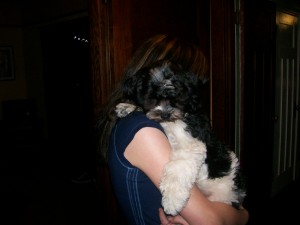 Levecke Mas writes,
"I just picked up a stray dog running in the falling snow on 19th ave so b'ween S.Forest and S. McClellan.

"Asked 3 different house if they knew the dog…nope.

"He is unaltered, young male. Super friendly.

 "No collar. 

 "I will deliver and need to see that this dog belongs to claimant."
If this is your dog, please email leveckemas@yahoo.com. Thanks!