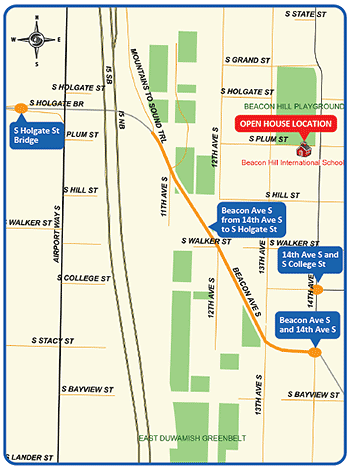 The Seattle Department of Transportation (SDOT) wants you to know what's in the works for the streets and sidewalks on North Beacon Hill. All interested neighbors are invited to a Project Open House at 6 p.m. at Beacon Hill International School, 2025 14th Ave. S.
Planned improvements include a new sidewalk on Beacon Avenue South, changes to the intersection at Beacon Avenue South and 14th Avenue South, curb bulbs at 14th and South College Street, and a new ramp on the Holgate overpass.
Construction of the improvements is scheduled to take place starting next summer.
For more information, see the website.