(As the big opening day for light rail is this Saturday, we want to post a bit about the stations that aren't on Beacon Hill. Much of the coverage of the rail line focuses on using it for commuting to and from work, and many of us will be doing that. But even more than getting to work, Link is going to be useful for visiting places throughout Downtown and Southeast Seattle without a car. With this in mind, we've created a few posts about some of the station areas.)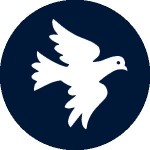 The Columbia City Station is located on Martin Luther King Jr. Way South, just on the western edge of Columbia City. The station site itself is just south of a new development, Rainier Vista, a former public housing site originally built in the 1940s to house defense workers, and recently redeveloped as a multi-income community inspired by New Urbanist principles.
Walk from the south end of the station east on South Edmunds Street, and after about one-third of a mile you'll emerge on the neighborhood's main drag, Rainier Avenue South, just south of Southeast Seattle's only full-time movie theater, the triple-screen Columbia City Cinema. Further north on Rainier is the recently-expanded Columbia Branch Library, a Georgian Revival-style Carnegie Library building from 1915. The library is listed on the National Register of Historic Places.

The wider Columbia City business district is itself a Seattle Landmark District (one of seven historic districts in the city) as well as a National Register Historic District, and includes a variety of interesting commercial buildings, houses, churches, and apartment buildings. The Seattle.gov website has a Historic Tour of Columbia City that you can print out and follow as you explore the neighborhood.
Restaurants in Columbia City are plentiful and you can choose from cuisines including Caribbean, barbecue, Neapolitan Italian, Ethiopian, Vietnamese, and more. There is also a brewpub, the Columbia City Ale House. (CC Ale House doesn't actually brew, but they do have a fairly large selection of local and regional microbrews — Ed.)
If you feel the need to eat before walking to the heart of Columbia City, much nearer the station is the Japanese fast-food restaurant
Maki & Yaki
, serving teriyaki, sushi, bento boxes, and more just north of the MLK and South Alaska intersection.
Like the other light rail stations, Columbia City Station is surrounded by public art, including Victoria Fuller's Global Garden Shovel, a giant bronze shovel molded with the shapes of fruit and vegetables. In Norie Sato's Pride, the south plaza of the station is guarded by lions customized to reflect the diversity of the neighborhood. When you are riding the train north from Othello Station to Columbia City, look to your left between Dawson Street and Hudson Street to see Sound of Light, by artist Richard C. Elliott, made of hundreds — perhaps thousands — of reflectors arranged in overlapping, symmetrical patterns. (See this one in both day and night, if you can.)