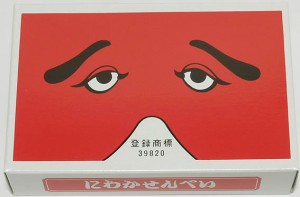 There's another
art show opening
at NEPO House this weekend.
The Pajama Game
, an exhibition curated by Jason Hirata, features works by Gretchen Bennett, Sol Hashemi, Matthew Offenbacher, Daphne Stergides, and Ian Toms. The opening is on Saturday February 5, from 6 to 8 p.m. Afterwards, there will be a movie screening in the NEPO House living room from 8 to 10 p.m.
Klara Glosova of NEPO House tells us,
This is the first installment in our brand new NEPO Little Treats series of exhibitions at NEPO House. We will present a series of monthly shows that will focus on presenting new work by individual artists and small group shows. In order to avoid moving too much furniture the shows will take place only and entirely in our entry room. The openings will take place on the first Saturday of a month from 6 to 8 p.m. (with optional movie screenings afterwards).

NEPO House regular open hours are Wednesdays and Thursdays 12-2 p.m. and by appointment.
NEPO House is located at 1723 South Lander Street.
* * *
The Station will be hosting a Super Bowl watching event on Sunday, February 6. Owner Luis promises "beer, wine, mimosas, sangria and much much more!!" The Station is located at 2533 16th Avenue South, just north of Beacon Hill Station.
* * *
A public meeting is planned for Monday, February 7, to update the community on the city's plans for a transitional encampment for homeless people and listen to neighborhood feedback. The meeting will include Deputy Mayor Darryl Smith and staff from the Department of Planning and Development, Human Services Department, and Seattle Police Department.
The meeting will be from 6:30-8:00 p.m. on Monday, at the Seattle Department of Transportation Sign Shop, 4200 Airport Way South.
* * *
Jumping ahead to next weekend, local resident Tess Martin, who lives near the library and Stevens Place/Triangle Park, is hosting a neighborhood potluck on Saturday, February 12. If you're interested in attending, please email tessmartin@hotmail.com for the exact address and time. Tess writes, "Come meet your neighbors! February 12 also happens to be Neighbor Appreciation Day according to the Seattle Department of Neighborhoods, so that's another reason to attend besides, of course, the good food and conversation you will no doubt encounter."
* * *
You may want to save the date for these other upcoming events:
El Centro de la Raza community meeting to discuss the development on their south lot, Saturday, February 19, 10 a.m. – 1:00 p.m. at El Centro.
Town Hall meeting with Mayor McGinn, Tuesday, February 15, 5:30 – 8 p.m. at Jefferson Community Center.
More information about these events will be posted in the blog soon.