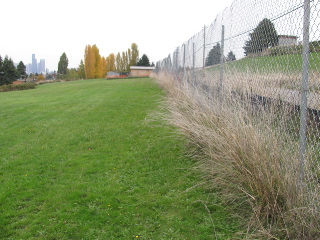 The Friends of the Beacon Food Forest invite all interested neighbors to the second of three
community design parties for the Beacon Food Forest
. The event is this Wednesday, July 13, 6:30 – 8:30 p.m., at El Centro de la Raza. Guests will be able to view and comment on three design options for the Food Forest, presented by the Harrison Design Group. Food and drinks will be provided.
The Food Forest project will be located in a seven acre site along the west side of Jefferson Park, and will include edible perennial plants. Jacqueline Cramer of the Friends of the Beacon Food Forest describes the Forest this way: "Imagine a forest. Now substitute all these plants with fruit and nut trees, berry shrubs, fruiting vines, herbs, edible flowers, and vegetables. Now you're thinking food forest."
El Centro de la Raza is located at 2524 16th Ave. S. The design party will be held in the dining hall, on the lower level at the north end of the building.