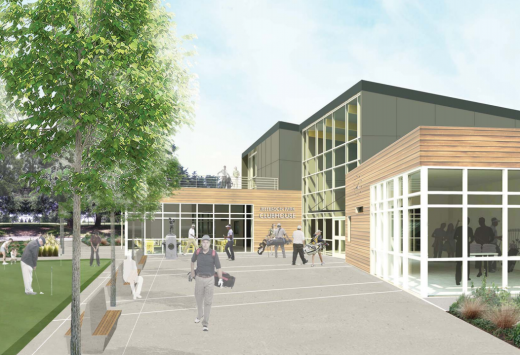 The Jefferson Park Golf Clubhouse and the new development planned for the southeast corner of the Beacon Hill Station block — both topics of a fair amount of neighborhood interest — are on the agenda for the next North Beacon Hill Council meeting Tuesday, April 3 at 7 p.m. at the Beacon Hill Library community room.
Here's the agenda:
This is an important meeting for all residents concerned with the
redevelopment happening on Beacon Hill. Please come to ask your
questions and voice your opinions.

7:00 Welcomes and hellos
7:15 Susan Rockwell, Seattle Parks Dep't. Program Coordinator – Plans for the clubhouse at Jefferson Park; Q&A to follow
7:45 Andrea Leuschke, Pacific Housing NW, Landscape Architect – An update on the development planned for the SE corner of 17th Avenue and McClellan (light rail station block) with questions and answers
8:15 Community concerns and announcements
8:30 Closure and executive board meeting if needed
The Beacon Hill Library is located at 2821 Beacon Avenue South. All are welcome to observe or participate in the neighborhood council; you are part of the council when you attend your first meeting, and you have voting privileges when you attend your second.