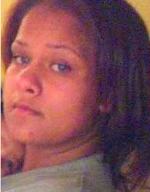 by Kiersten Throndsen, KOMO Communities (Beacon Hill Blog news partners)
More than three dozen volunteers with King County Search and Rescue spent Sunday scouring wooded areas near Jefferson Park Golf Course, searching for evidence of Kelsey Collins who went missing from her home three years ago.
"We have strong reason to believe she was murdered. We have seen or heard nothing since early May 2009," said Jim Pugel, assistant chief of police with the Seattle Police Department.
Pugel would not go into to detail but said they have obtained credible information leading them to believe Collins may be buried somewhere along the greenbelt or wooded areas near the golf course.
According to Pugel, Collins was forced into prostitution by a violent pimp at an early age. She was 18-years-old at the time she went missing.
"This was a particularly tragic case. As we know young girls do not voluntarily do that, they are kept in prostitution by coercion and violence, so this one is very important to us," he said.
The hope behind Sunday's search was to find any evidence indicating Collins may have been buried or kept in the area at some point but Pugel admits, search crews were challenged by the environment and the conditions.
"As you can see it's very wet out here. There are years and years of environmental debris, leaves, steep terrain in certain areas, and human garbage as well."
Pugel says there are no particular suspects at this time but detectives do have strong leads and suspicions about who may have been involved with Collins' disappearance and possibly her death.