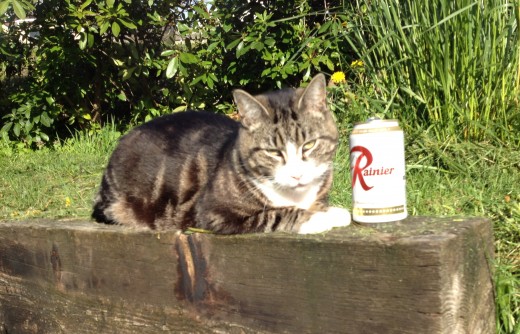 Neighbor Heather writes:
I am posting this for my neighbor Steve, who has lost his male cat Raul. He last saw him on April 21st at 13th and Stevens.

Cat Features:
Raul is a tabby cat, male, white paws and face. About 8 years old.

If you have seen him or have him, please call Steve at 206.999.9662! There are also some fliers up around Beacon Hill.

Thanks!
Can you help Raul get home?