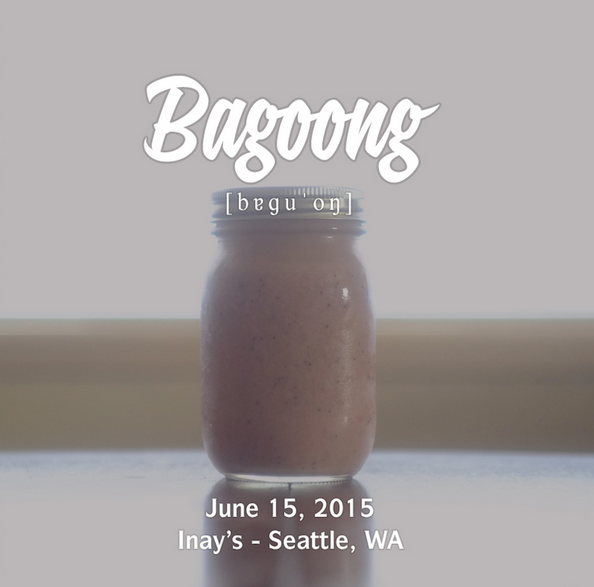 Slog writes
about a culinary event happening right here on Beacon Hill this upcoming Monday:
"Geo Quibuyen and Chera Amlag, the people behind the successful monthly pop-up Food & Sh*t, held every third Monday at Inay's on Beacon Hill, are betting that Seattle diners are ready to handle some of the Philippines' strongest, fishiest flavors.

"On Monday, June 15, they'll be serving a five-course menu based entirely on bagoong, which Quibuyen describes as "that pungent pinkish grayish fermented seafood semi-liquid that is the soul of many Filipino kitchens. An indigenous, time-tested product that existed before Spanish colonization and American imperialism, always ready to funk the party up."
The event is a prix-fixe 5-course tasting menu dinner. All ages are welcome. Reservations and advance payment are required; go here to reserve your space.