April 9th, 2013 at 3:59 am | Posted by Wendi Dunlap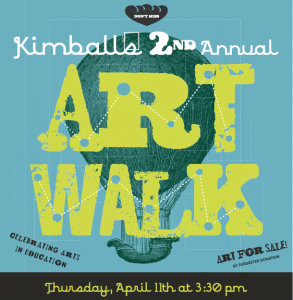 This Thursday afternoon, April 11, is a great time to take a walk on Beacon Avenue for the Second Annual Kimball Elementary School Art Walk. From 3:30 to 5 p.m., businesses on Beacon Avenue between Tippe and Drague (3315 Beacon Avenue South) and Beacon Hill Dental Associates (3051 Beacon Avenue South) will display art by Kimball students. Businesses participating will be marked with bright, colorful flags.
The street will also be lined with booths featuring art activities, and the school choir and ukulele band will perform. All neighbors are invited to see, hear and make some art with the Kimball community and friends.

View Kimball Art Walk 2013 in a larger map