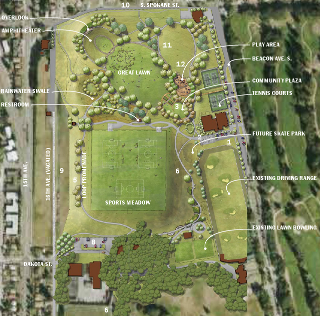 Following up on the well-attended
Jefferson Park expansion meeting April 21st
, Joel Lee points us to the updated
project status page
containing updated options that differ from the original park plan.
On that page, you'll find a series of PDFs including a prioritizing worksheet that can be downloaded, filled out, and returned to the parks department by FAX (how quaint!) or email (see further below), providing them with your valuable input. Just do it before May 8th! Full instructions excerpted below.
If you prefer to email your feedback, we've put together a simplified text-only version of the Prioritizing Worksheet you might wish to copy and paste to fill out instead of trying to figure out how to get your feedback entered into the PDF and email it.
Thanks Joel!