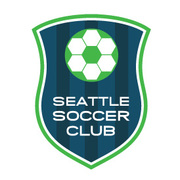 The Seattle Soccer Club is looking for players of all levels looking for a relaxed group to play "the beautiful game":
Whether you are in a league or just starting out, please join us out on the field!

Soccer Clinic with Brazilian Coach Marcelo Trinidade
Saturday, October 31, 2009 at 12:00PM

Marcelo has brought his passion for the game from his home country, and will share with everyone the proper techniques for all the basics and advanced skills too:

Dribbling
Passing
Trapping
Shooting
Team Tactics
And more!

Every session will have a new challenge, and will improve your game. Open to all levels, all welcome!

Price: $6.00
Van Asselt Community Center
2820 South Myrtle Street
Seattle, WA 98108
Full event details at meetup.com.