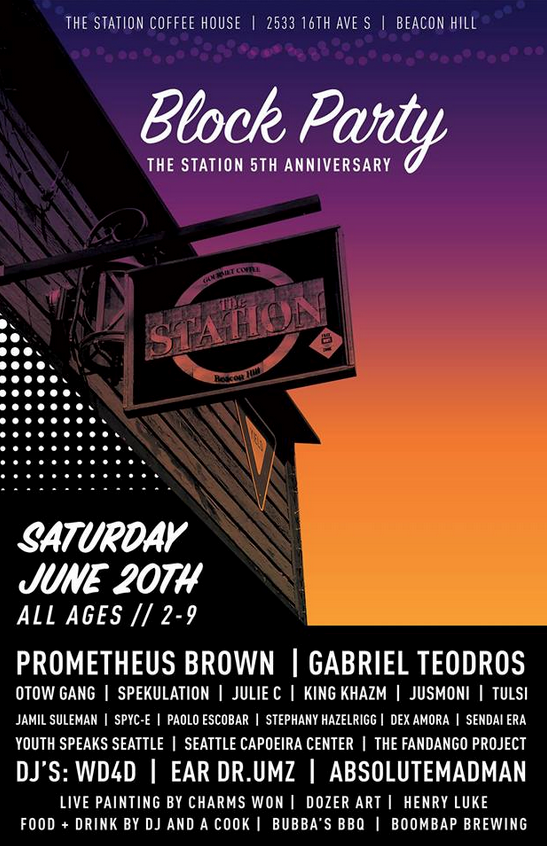 The Station Coffee House has been serving up coffee and supporting neighborhood arts for five years now (can you believe it?). To celebrate, they are hosting a free, all-ages Block Party on Saturday, June 20 from 2-9 p.m., with local food and beer, kids' and families' activities, live performances and more.
A small selection of the acts to be featured includes: Prometheus Brown, Gabriel Teodros, Otow Gang, Spekulation, Julie C, King Khasm, Jusmoni, Tulsi, Seattle Capoeira Center, The Fandango Project and many more. DJs will include WD4D, Ear Dr. Umz and Absolute Madman.
The Station is located at 2533 16th Ave. S., across from El Centro de la Raza.