(As the big opening day for light rail is this Saturday, we want to post a bit about the stations that aren't on Beacon Hill. Much of the coverage of the rail line focuses on using it for commuting to and from work, and many of us will be doing that. But even more than getting to work, Link is going to be useful for visiting places throughout Downtown and Southeast Seattle without a car. With this in mind, we've created a few posts about some of the station areas.)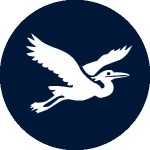 The Rainier Beach Station location has an oddly rural appearance, due to its location near the Chief Sealth Trail and the large Thistle Street P-Patch. There is not yet any kind of high density development in this area, and the City Light power lines that rise over the trail and p-patch will prevent those areas from being developed in the future. This area was rural well-within living memory, and in fact, Seattle's last working farm, Sferra Farm, is fairly close by.
Several blocks to the east is Rainier Avenue and Rainier Beach High School. Another few blocks get you to Beer Sheva Park on the shore of Lake Washington. Just over a mile's walk south on the Chief Sealth Trail from the station will get you to the famous and lovely Kubota Garden.
Beaconians, still without any pizza restaurants on the hill (unless you count the Domino's on the very lowest part of the hill on McClellan, but we don't), might find the Link train to be their pizza express, since the Rainier Beach station is only one long block away from
Vince's
, where they've been serving pizza and gnocchi and spaghetti for 52 years now. Dinner at Vince's is like stepping back in time; dark, with Sinatra on the sound system and checkered cloths on the table, it's a classic old-style Neapolitan-American restaurant, probably not much different from the way it was in 1957. Comfort food doesn't get much more comfortable than this. (There's a bar, too.) If Italian food isn't your thing, there is a taco wagon about half a mile north of the station on MLK.
The station itself, like most of the other Rainier Valley stations, is a platform station. Metal panels by artist Eugene Parnell are embossed with hieroglyphics and other forms of writing and stand throughout the platform. An aluminum creature, "Dragonfly" by Darlene Nguyen-Ely, soars over the north entrance. Nearby is Buster Simpson's "Parable," meant to be pear halves that reflect the farming past of the Valley, with cables and rails to symbolize the encroachment by urban Seattle that changed the neighborhood. This, however, is one of the less-successful artworks at the stations, as at a glance, it just looks like a pile of rusty junk left over from the station's construction. A better evocation of old farming Seattle is just across MLK, where the P-patch farmers continue an old South Seattle tradition.