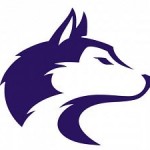 Tomorrow from 1 to 2pm, the University of Washington Husky Promise financial aid program will be at Cleveland High School:
Learn about the Husky Promise program – how it works, how it's benefitted current UW students, and what it takes to qualify for the program. Meet University of Washington students who have excelled in their pursuing their passions at UW. And find how college tuition and programs like the Husky Promise may be affected by the outcomes of the current legislative session in Olympia.
More at the Husky Promise blog.
* * *
The Seattle School Board approved the $800,000 contract for the Science, Technology, Engineering, and Math program starting at Cleveland this fall. From the Seattle Times:
Under the new boundary plan, Cleveland will no longer be a neighborhood high school. Instead, it will be an "option" school, one which students must sign up to attend and with spaces assigned by lottery if necessary.

The STEM program will be phased in, starting with freshmen and sophomores this coming fall.
Read the rest in The Times.