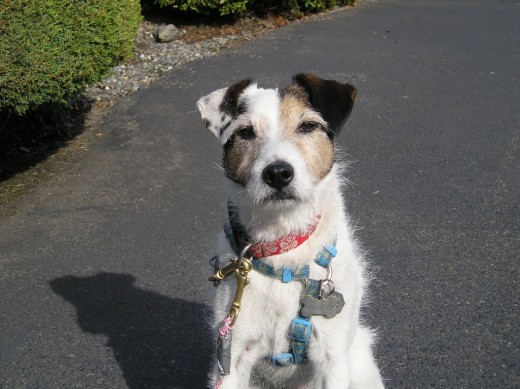 Neighbor Charlie writes:
Our little friend Hershey was last seen at 12th and Winthrop on St. Paddy's day. He is about 15 years old and is a Jack Russell terrier (Parsons). He walks with a bit of a limp due to stiff joints, and is very deaf.

He went out for a stroll and has yet to return. Hershey was last seen wearing a little grey sweater and a bright red collar. He has several pieces of ID attached to the collar, and is chipped.

Anyone spotting him up here in North Beacon Hill can contact Charlie @ 206-323-5049.