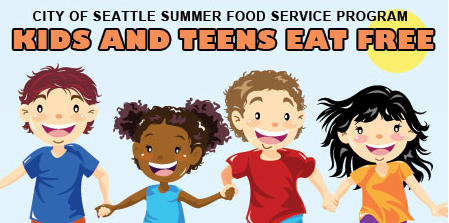 (This post was promoted from The Commons. Thanks, Melissa, for contributing to the BHB in The Commons!)
Seattle Parks will offer free lunches for kids aged 18 and under from noon-1 p.m., Monday through Friday, from now until August 14 at Beacon Hill Playground, 1902 13th Ave. S. Dates and locations are subject to change. Call 206-615-0303 for more information.
The free lunch program is a partnership between Seattle Parks and the Seattle Human Services Department's Summer Food Services Program, funded by the U.S. Department of Agriculture. Find out more here.