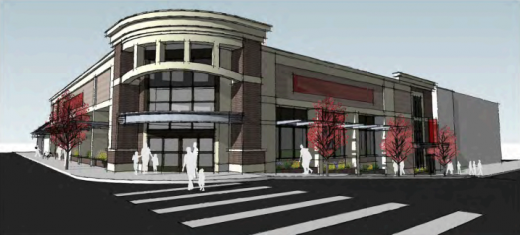 by Chris Bailey
If you followed the issue of the development at Beacon and Horton, or any other development issues in Beacon Hill, you may be interested in a new zoning rule affecting some properties in the Beacon Hill Urban Village.
In response to some recent low-rise commercial projects with lots of surface parking (CVS pharmacies) proposed within pedestrian overlay zones, Council Member Richard Conlin drafted emergency land use legislation last month, which passed full council. The new rules aim to prevent further projects that under-utilize properties and attract more car traffic within higher density, pedestrian-oriented zoning. The main tool of the legislation is to set minimum FAR requirements for projects on neighborhood commercial lots within urban villages, station overlays, or pedestrian overlays. There are also further parking restrictions in the new rules that actually limit the number of parking spaces. The FAR refers to the floor-area ratio; for instance, 50% lot coverage and 4 floors would have a FAR of 2. See here, here, and here for more specifics.
While not specifically called out in the rule language or discussions I have read, I confirmed with Richard Conlin that this is a city-wide rule and the properties surrounding the Beacon Hill Station zoned NC2P-65, and -40 are affected by this new rule. The minimum FAR set by the new rule is 1.5 for the NC2P-40 properties and 2.0 for NC2P-65.
The emergency legislation appears to be in effect for a year, but the goal is to make it permanent. A public hearing is scheduled for October 30 and written comments will be accepted. More information on the hearing is available here.