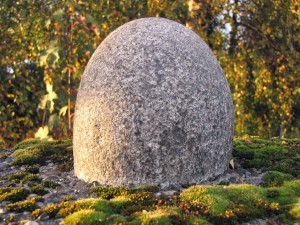 You can still
win a NAMSAYIN #36 bus t-shirt and a $50 gift card to The Station coffee shop
(and, folks, that's a lot of potential caffeine!) if you're the first person to identify
the 16 locations pictured in our contest post from earlier this week
. Better work fast, though — we already have some guessers who are very close to getting all of them.
* * *
The Seattle Department of Transportation wants to know "what you think about transit in Seattle and how it could be better." You can tell them by taking their survey. It's fairly short.
And speaking of SDOT, The SDOT Blog has some pictures of the newly spiffed-up South Columbian Way.
* * *
Andrew Matson of The Seattle Times features rapper Nacho Picasso of Beacon Hill's Cloud Nice hip-hop collective. There is a sound clip and a link to download even more. The Cloud Nice page also has a link to a Nice Dreams trailer with some Beacon Hill-area footage.
* * *
You might have noticed sheep baa-ing somewhere on Beacon Hill lately.
* * *
Dylan Ahearn mentioned it the other day, but here's a reminder: Tomorrow (Saturday) is the Walk & Bike Beacon Hill Neighborhood Transportation Summit. It's a neighborhood meeting to discuss ways to improve safety and mobility while walking and biking on Beacon Hill. The event is from 10:00 am to noon at Beacon Hill International School, 2025 14th Avenue South. Activities will include designing safe walking and biking routes, learning about bike safety for children, and more. Refreshments will be served. All ages are welcome. For more information, please contact Frederica Merrell, frmerrel@seattleschools.org.
* * *
If you're already thinking ahead to Christmas, you might want to get your Christmas tree right here in the neighborhood. No, don't chop one down in the Cheasty Greenbelt, please. Instead, you can get one from El Centro de la Raza. Trees will be available at their lot Wednesday through Sunday, starting November 26 and running through December 19. Order before the 26th and there will be a discount. There will be 2′-7′ Grand and Noble Firs, live trees, and 20″ and 30″ wreaths. Purchases will support El Centro's many programs. El Centro is located at 2524 16th Avenue South.