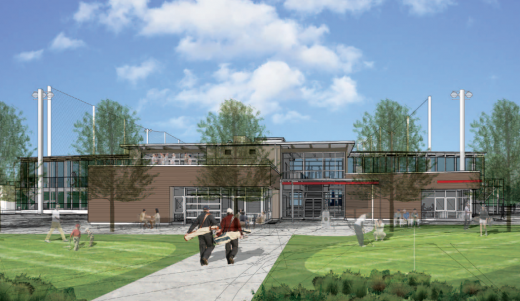 Construction on the changes at Jefferson Park Golf Course is planned to begin later this month, to be completed in December 2014. The project includes a new two-story modern-style clubhouse, a double-deck driving range, and improvements to paths and parking.
The course will remain open, though temporary facilities for the pro shop and food service will be located across Beacon Avenue, behind the existing first tee.
For more information about the project, see the website or email project manager Toby Ressler. Previous posts about the project on the BHB may be seen here.